Appointments required for all fittings
Mastectomy Products • Fashion Bras • Medical • Fashion Wigs
724-532-1901
Our
collection
---
View our wide selection of Human Hair and Synthetic Hair wigs!
American Breast
Care Custom Prosthesis
---
An ABC Custom Breast Prosthesis is a one-of-a-kind prosthesis that fits to contours of a person's body like a puzzle piece. See below for our 3 easy steps!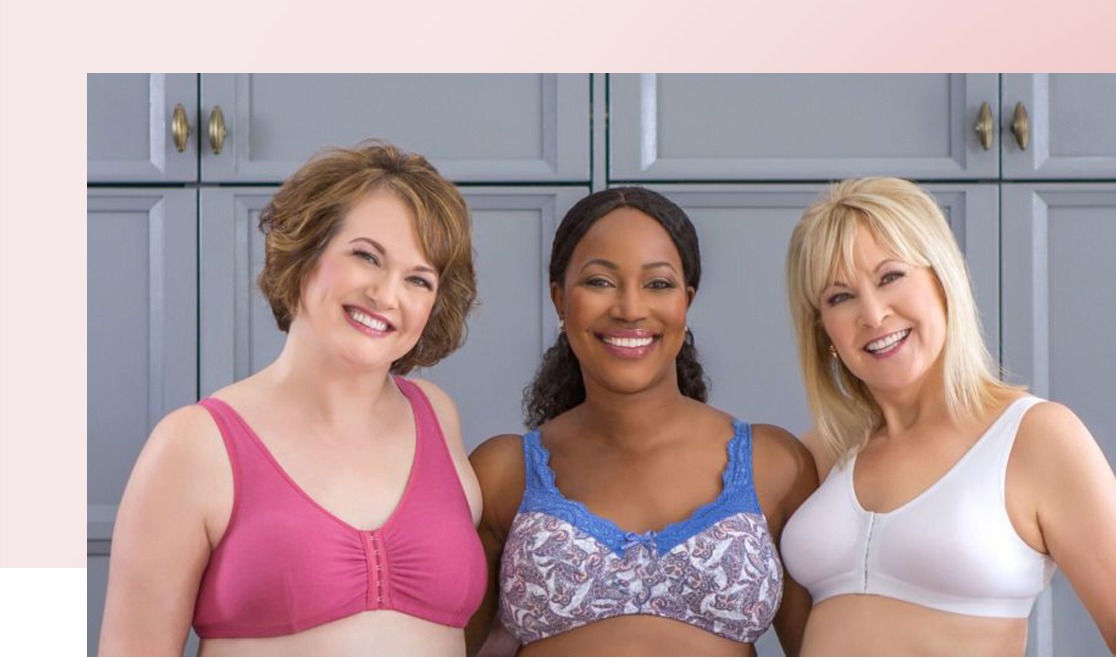 Inquire
Chat with your fitter to schedule a consultation for your ABC Custom Breast Prosthesis design experience.


Personal Scan Session
Innovated 3D scanning technology to capture the most precise fitting prosthesis.


Final Appointment
Once your Custom Prosthesis is complete, your fitter will contact you for the final fitting.
Wonderful experience with Wigs n More. Donna, Kathy, and Katie were so helpful, prompt, and kind. I was ordering a wig from out of state and the entire process was seamless, from shipping and returns to selection. They have a huge variety of wigs, are very knowledgeable about insurance, and went above and beyond. I wore my wig today for the first time and felt confident and beautiful. Will be ordering from them again in the future

A great group of women to work with, helpful,  full of knowledge on their products and very caring

These ladies are wonderful in helping you through a terrible time

I have gone through WigsNMore twice now for my wig purchases. I chose them because they were in network with my insurance. I wasn't excited by their website but worked with them anyway because I didn't have a choice. That was the first time. The second time I used them was totally by choice because of how awesome their customer service is. I'm not local so it was all via phone calls and texts but they are responsive and friendly and so helpful. I was able to try on wigs and exchange the ones that didn't fit right or were the wrong color. They even have options not on their site because they work with multiple vendors. Thank you for all you do for those of us suffering with hair loss. I appreciate you!"

You will find the help you need when you need to feel like a person again. They have what you need or they can find it for you. The staff is very helpful. They file with your insurance if you have insurance that covers these items you need

Looking 4 a bra that is comfortable and fits found 2 also found some bathing suits a purse and had my eyebrows done going back for a pedi mani great people

The ladies will make you feel like a woman again! The bilateral mastectomy took that part away from me!!! They gave it back. So nice, so caring, so understanding!

Exceptional in their selection of wigs. But their caring staff was over the top in service and kindness.

Was just there on Friday for new bras and forms. Every safety measures were followed. I love this store. So much more than just mastectomy products.

I don't think I've ever in my life received better costumer service. All the girls are so lovely and sweet. Jill has been an angel and has saved my life. She is so understanding and will go above and beyond to give you exactly what you're looking for. There's not enough stars to rate the business they're running.

These women were a tremendous help at my fitting and I truly appreciate it.

Amazing woman. Amazing cut absolutely loved the merchandise.

You will find the help you need when you need to feel like a person again. They have what you need or they can find it for you. The staff is very helpful. They file with your insurance if you have insurance that covers these items you need.

This place was was fantastic! The employees were wonderful (I had a mini-breakdown), definitely knowledgeable about all of their products and knew all the ins and outs about insurance coverage. I would HIGHLY recommend them!

They take the time that is needed to properly fit and provide great customer service. I would not hesitate to recommend them. Everyone is nice and caring.

Everyone that works there are so kind and caring. They go out of their way to make you comfortable. I have taken a couple of my friends from out of town there and they love the store and all the professional help