Self-adhesive nipples provide non-surgical, cosmetic symmetry after breast surgery. They adhere to the skin or breast form easily and securely.
Ideal for women who need to restore balance to one or both nipples:
After a lumpectomy or mastectomy
After radiation treatment when there is a noticeable change in the natural nipple
After reconstruction when the nipple is removed
To balance a protruding natural nipple
Amoena
Amoena nipples come in four sizes and skin tone colors.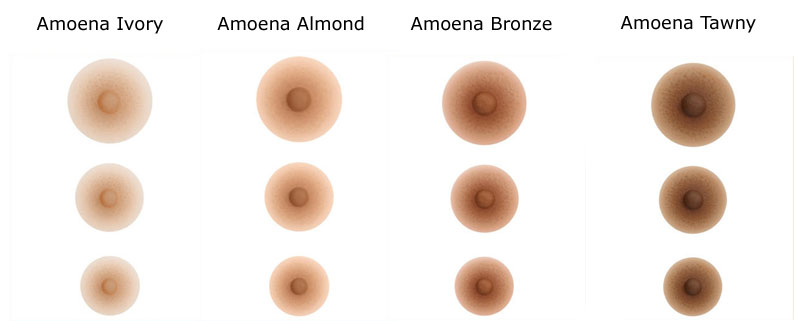 Anita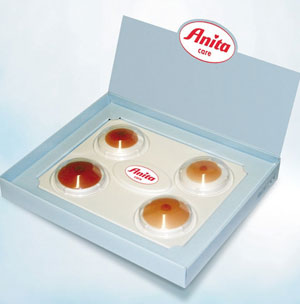 The self-adhesive nipples are made with a skin-friendly silicone adhesive.  The adhesive-free edges avoids finger contact with the adhesive itself and allows easy positioning and removal.  The adhesive effect is regenerated by washing with clear water.
Sizes: Small and Large
Colors: Light and Dark
Used for emphasis at the tip of the breast with breast forms and compensation aids
Can also be worn directly on the skin
Insurance
The rules and availability of payment assistance opportunities on mastectomy products are constantly changing. Most insurance covers a portion (if not all) of our mastectomy products. See the list of insurances we accept.
Please don't hesitate to Contact Wigs 'n More for insurance and payment advice on any of our wonderful products. We are here to help you look and feel confident and beautiful through recovery and beyond!
Appointments required for mastectomy fittings and wig fittings. Please contact us to make an appointment.