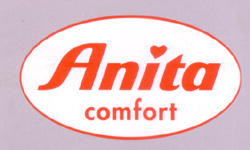 At Wigs 'n More Mastectomy Boutique in Latrobe, we offer a huge selection of some of the most comfortable and beautiful bra lines available, including Anita Comfort and Anita Active, Aviana, Bendon and Bendon Sport, Elila, Elomi, Freya, Goddess, Grenier, Le Mystere, OverBra, Panache, Rose Faia, the Original Sleeptop by Marguerite McGee, and Spanx bras.
Stop by today or call us at 724-532-1901.  We'll be thrilled to help you find the perfect product for you! You can also Contact Us online!
Our properly-fit bras will not poke, dig, or ride up!
Product Spotlight:
Anita Post Mastectomy Bras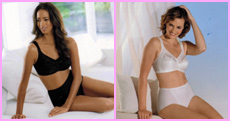 Anita care offers a wide range of super comfortable bras, designed especially to meet the special needs of women who have undergone breast surgery. All bras are made of soft, skin-friendly materials. They have a slightly higher-cut, stretch neckline, and a wide, soft elastic underbust band which holds a breast form firmly in place.
Amoena Intimate Apparel
Intimate apparel from Amoena is designed with you in mind. Choose from a variety of styles for any occasion, all with pockets to hold a breast form securely in place. Everybody deserves to look and feel good – Amoena has something just for you and your lifestyle.
Amoena Molded Foam Bra
Amoena's molded foam T-shirt bra flawlessly shows off your figure under all your favorite clothes. The side lace detail adds an elegant touch of style without compromising a smooth and seamless look. The soft nylon pockets hold a breast form or symmetry shaper securely in place – a bra with a fit so fabulous, you'll want more than one!
Available in nude.
Bra sizes: 34-44A; 32-44B; 32-42C; 32-40D; 32-38DD
Large Cup Bra Lines
At Wigs 'n More, our large cup bra lines include hand-picked, gorgeous and comfortable selections from Aviana, Elia, Elomi, Fantasie, Fauve,  Fayreform, Freya, Dominique, Goddess, Grenier, Panache, and Le Mystere.
Pambra's, The Original Bra Liner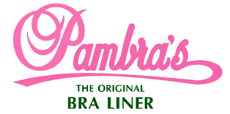 Pambra's bra liners absorb perspiration between and under the breasts to help prevent uncomfortable and embarrassing moisture. These soft, discreet liners control chafing and irritation while also reducing wetness from seeping onto clothing.
The Original Bra Liner
The Original Unilateral Bra Liner
The Original Bilateral Bra Liner