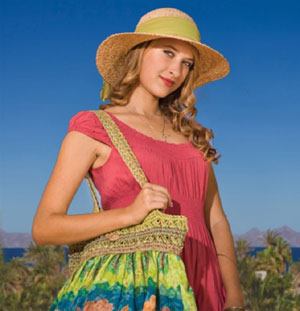 At Wigs 'n More, we offer a selection of hats suitable to grace every head affected by cancer, chemotherapy, or alopecia. From caps, hats, and sleep caps to turbans and head wraps, we have an outstanding selection of comfortable and convenient headwear.
Scala Hats (from the Dorfman Pacific Hat Company)
Hats U Wear
Hats with Heart
Whatever your reasons for wearing fashionable headgear: to stay warm, avoid sunlight, or simply accessorize, when you visit Wigs ' More in Latrobe, PA, you'll find the right choices for any purpose!
Violet Love Headbands
Also available at Wigs 'n More are Violet Love Headbands. Award winning creations in bold colors and prints.
The founder of this L.A. based fashion company, Rebecca Michaels, is a graduate of Penn State University. Her signature prints and lightweight, laid-back fabrics lead the latest fashion trends and are easy to wear and slip-free.
Scarves
We are excited to carry Pashmina scarves. They differ from typical scarf in quality, comfort, and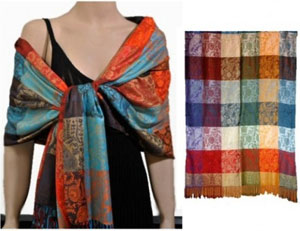 the many diverse ways to wear them. Comfortable and warm, yet small enough to fit in your purse, Pashmina scarves are an excellent addition to your wardrobe.
Call Wigs 'n More in Latrobe
No matter what style of fashionable head-wear you're seeking, you'll find something great at Wigs 'n More. Stop into our Latrobe, PA location, Contact Us online, or give us a call at 724-532-1901 today!