From time to time we come across materials, often prepared by our wonderful product manufacturers, that we find of particular interest to our clients.
We hope you find these bits of info useful, and remember – if you have questions about the products and services at Wigs 'n More Boutique, please don't hesitate to Contact Us.
Charla Krupp's Guide to the Ultimate Bra Wardrobe
Le Mystere has partnered with NY Times Best Selling Author Charla Krupp to create a video guide to the Ultimate Bra Wardrobe! This educational video highlights important fit tips as well as the necessary bra styles that every woman should own. This video venture was sparked by Krupp's mention of Le Mystere bras as, "Brilliant Buys," in her two best selling books "How to Never Look Fat Again," and, "How Not to Look Old."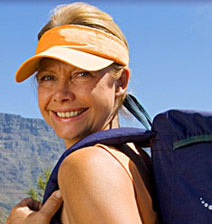 MammoSite® Targeted Radiation Therapy
When your cancer is found early, MammoSite® 5-day Targeted Radiation Therapy could be used following lumpectomy to help keep cancer from coming back. It only takes 5 days and it targets the radiation right to the area that the cancer is most likely to recur. Since it is so accurately targeted, there is minimal radiation delivered to other healthy tissue. MammoSite® is the most widely utilized and accepted method of accelerated partial breast irradiation.
To learn more, visit www.Mammosite.com.
A Quick Reference Guide for Everyday Issues
Download this Quick Reference Guide from the American hair Loss Council.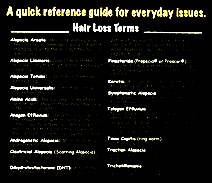 It goes over Hair Loss Terms from Alopecia Areata to Trichotillomania, as well as offering ventilation knots for hair systems, from Double Knots and Double Splits to the Single Split (Half Knot).
Do's and Don'ts: Preventing Lymphedema
Lymphedema is a side effect that may occur during or after breast cancer treatment. It usually involves swelling of the tissues of the arm or hand.
Moisturize you skin frequently and regularly.
Protect your arm from sunburn with sunscreen.
Keep your hand and arm extra-clean, and use gentle soaps.
Don't take unusually hot baths or showers.
Don't drink much alcohol or smoke, both of which affect blood flow.
Don't carry heavy objects with your at-risk arm.
For a list of "Dont's" in Preventing Lymphedema, please visit the How to Avoid Lymphedema page at www.BreastCancer.org.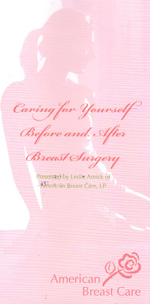 Caring for Yourself Before and After Breast Surgery
Although it can feel overwhelming for you to make decisions about your treatment, doctors have found that the happiest and most satisfied patients are the ones who are active participants in their treatment process.
It is important to educate yourself about the options available to you.  It is a great idea to have an active support team of friends and family who can help you sort through the wealth of information available from the Internet, media, and your medical team.
Wigs 'n More is proud to carry American Breast Care products.
Read more by downloading the informational brochure from American Breast Care.
Health Tips and Notes
From ten tips to manage weight to a breast care screening guide, download these beneficial tips and health guides. Click here to download.
Aged 40 and over: You should have a mammogram and clinical breast exam yearly.
Aged 20s and 30s: Schedule a clinical breast exam about every 3 years.
Starting in your 20s: You choose how often to do a breast self-exam.